EDS Wellness is donating 100% of the proceeds from the September 2017 America Runs 5K with Charity Footprints to families and individuals impacted by hurricanes Harvey & Irma!
WHAT IS AMERICA RUNS 5K?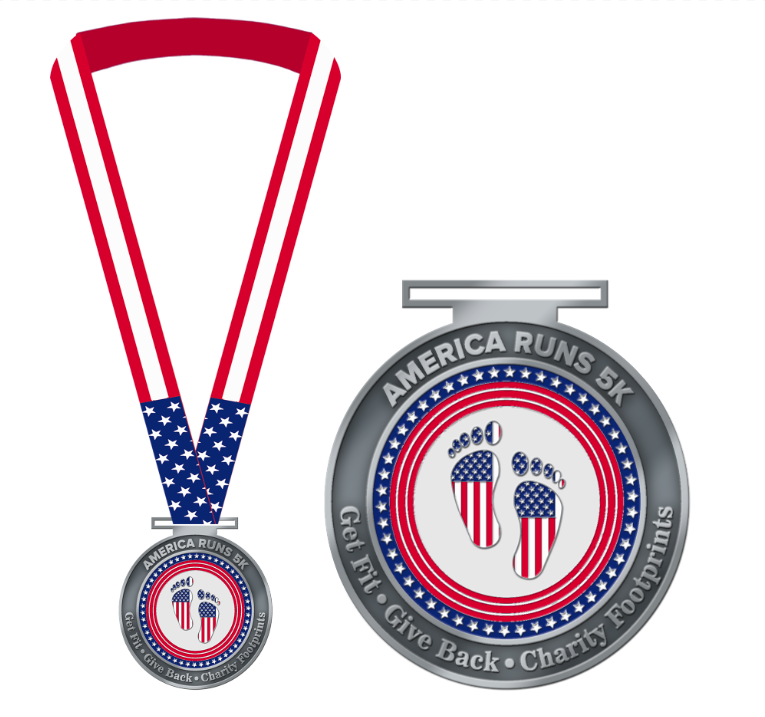 America Runs 5K (AR5K) is a 15-day fitness challenge organized by Charity Footprints, Inc. in which Individuals and Corporations join a non-profit's team to get fit and give back.
Fitness Incentives: Over this 15-day challenge, AR5K participants run, walk and ride anywhere & anytime and track their workouts on our free iOS & Android mobile applications. Charity Footprints donates $2 to the non-profit for each day that a participant tracks at least a 1-mile workout. For example – If a participant finishes at least a 1-mile workout for each day of the challenge, they earn $30 for the non-profit team.
Peer-to-Peer Fundraising: In addition, each AR5K participant gets a personal fundraising page to rally support & raise funds from their friends, family and loved ones.
 Participants can amplify this support by requesting matching donations from their employers, sharing their workouts on social networks, and engaging with non-profits by volunteering after the challenge is over
.Swag 'n More: Each participant who completes at least a 5K (total workout distance over 15 days) receives a beautifully crafted 3″ America Runs 5K race medal.
To read more on how this virtual "race" works, go here.
Registration is $50. Charity Footprints gives over 90% of the funds raised from registration fees and donations to EDS Wellness. Additional fundraising is optional.